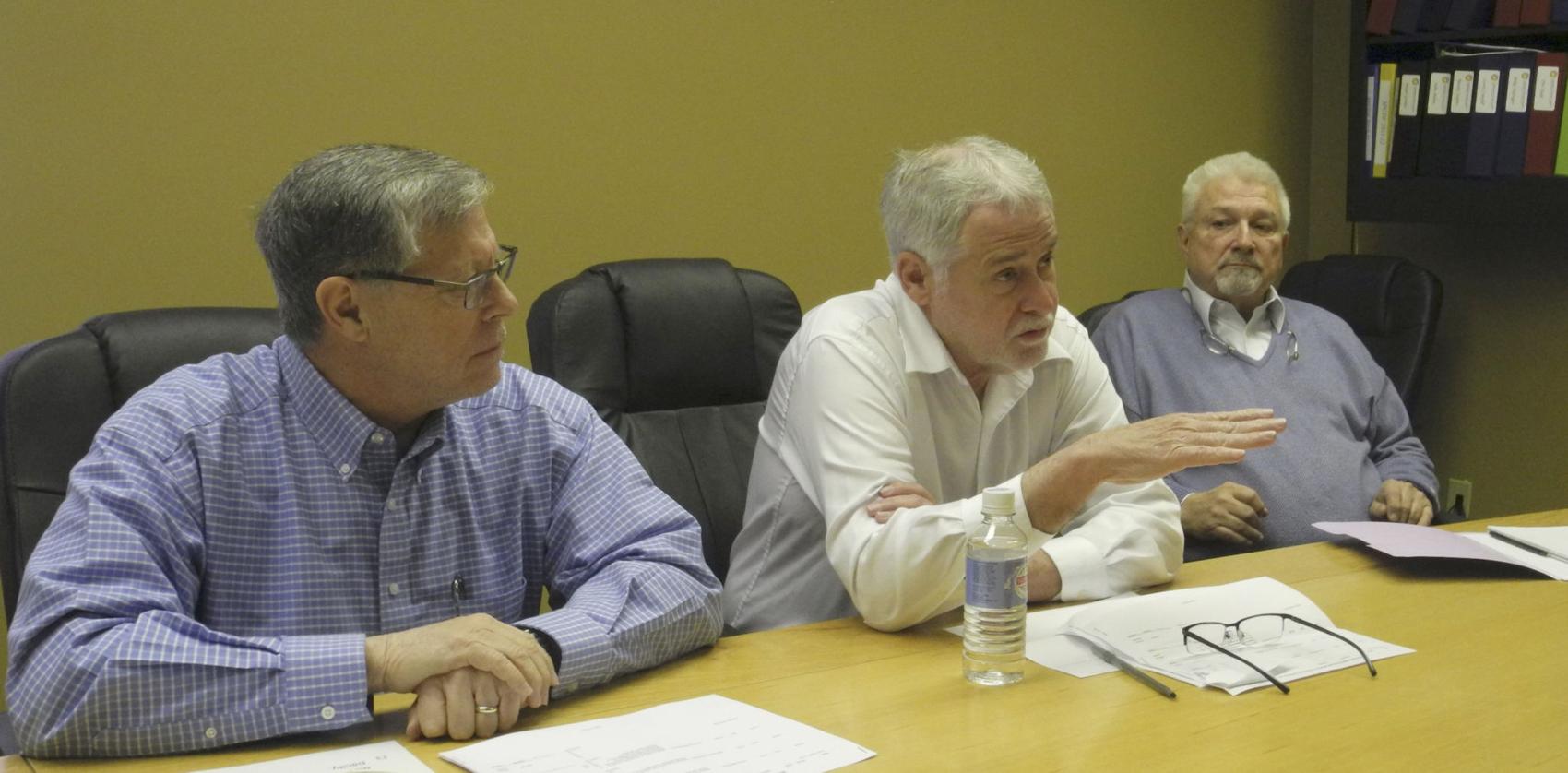 Pulaski County legislators say they have $30 million to create a big-city type interchange in the vicinity of Ky. 461 and Ky. 80 that will ease traffic flow from Valley Oak Commerce Complex and Valley Oak Technology Complex, and for tourists heading to Lake Cumberland.
State Representative Tommy Turner, State Senator Rick Girdler and Martin Shearer, executive director, Somerset-Pulaski County Development Foundation, made the announcement Thursday morning. They said $30 million is about half of the money needed to complete the planned project which includes 4-laning Ky. 461 from Ky. 80 to Mt. Vernon. Of the money available, $8 million is federal funds obtained by Congressman Hal Rogers and $22 million is state money from the Transportation Cabinet.
"We are going to start work this year," declared Turner. He said exact location of the interchange –– "it will be something not seen around here before" –– has not been determined. It will be designed to include Somerset Northern Bypass when the highway is completed from its current terminus at U.S. 27 to near the Ky. 80-Ky. 461 intersection. Design work has already been done " ... and there are several designs out there," Turner commented.
Shearer noted the factors going into the final design decision include promoting safety, traffic flow and economic development...
---
Read the full story here : Commonwealth Journal