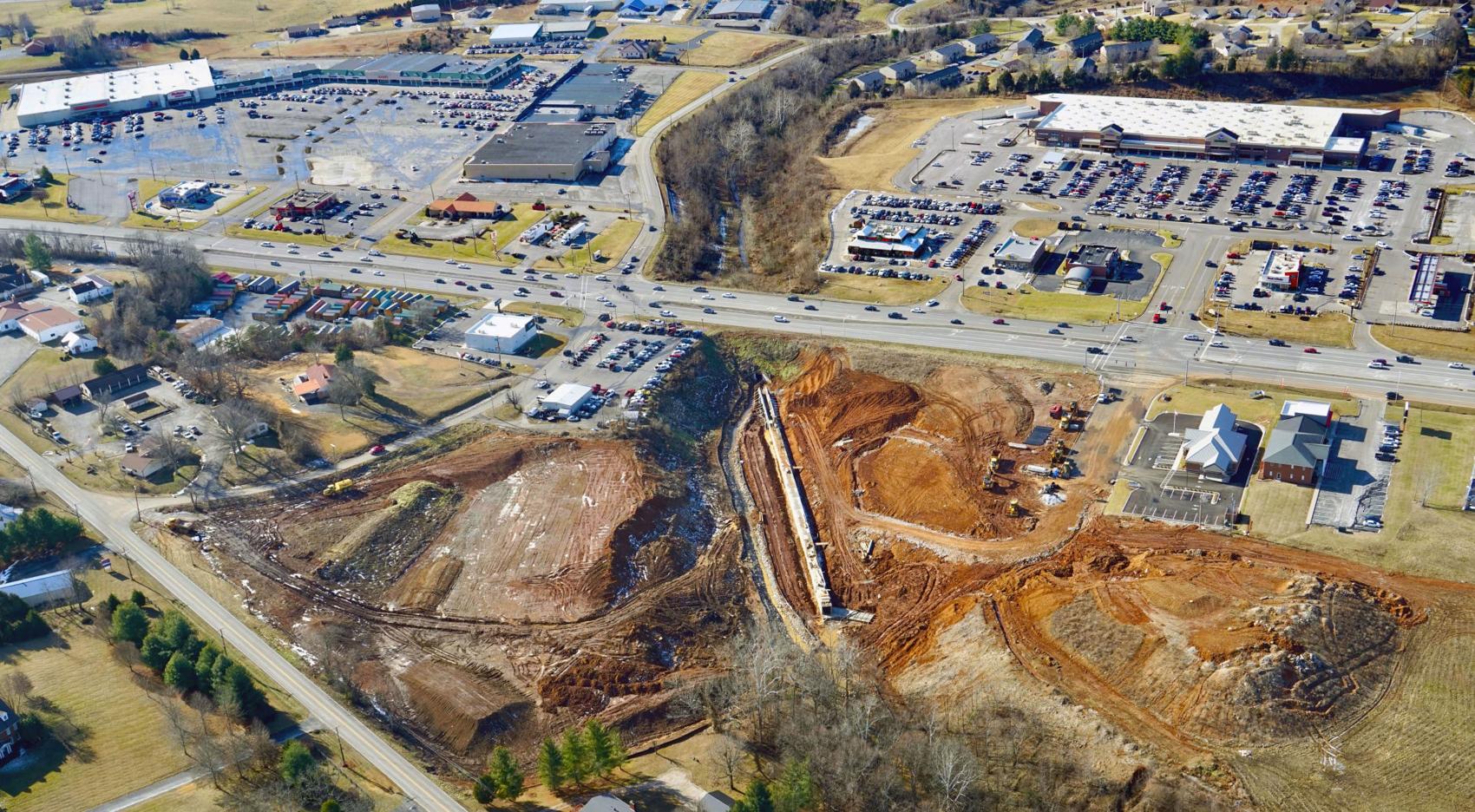 A new shopping center that will sprawl above picturesque Allen Branch on the east side of U.S. 27 across from Kroger Marketplace should be ready for new businesses by mid-July, according to Cory W. Ikerd, vice president of Ikerd Properties.
Creekside Development will occupy about 20 acres being created by filling a gaping ravine through which the historic little branch flows. The water will be channeled into an 8 feet by 8 feet box concrete culvert, 650 feet long, to carry the stream beneath the massive fill.
"We are progressing on Creekside Development as much as the weather will allow. Cold weather and rain make it very hard to move any dirt or pour concrete," Cory Ikerd said this week.
The area being developed is on the east side of U.S. 27 directly across from Texas Roadhouse. It is adjacent and immediately north of Tri-City Superstore (used cars). Creekside Centre, a recent Ikerd development, is immediately to the north of the planned fill. To the west, across the highway, is the massive Stonegate Centre development anchored by the sprawling Kroger Marketplace. A short distance to the north are The Center for Rural Development and adjacent 105-room Courtyard by Marriott.
Planned for Creekside Development is " ...a small shopping center ... stores, restaurants ... nothing is finalized yet," revealed Jerry Ikerd, president of Ikerd Properties...
---
Read the full story here : Commonwealth Journal