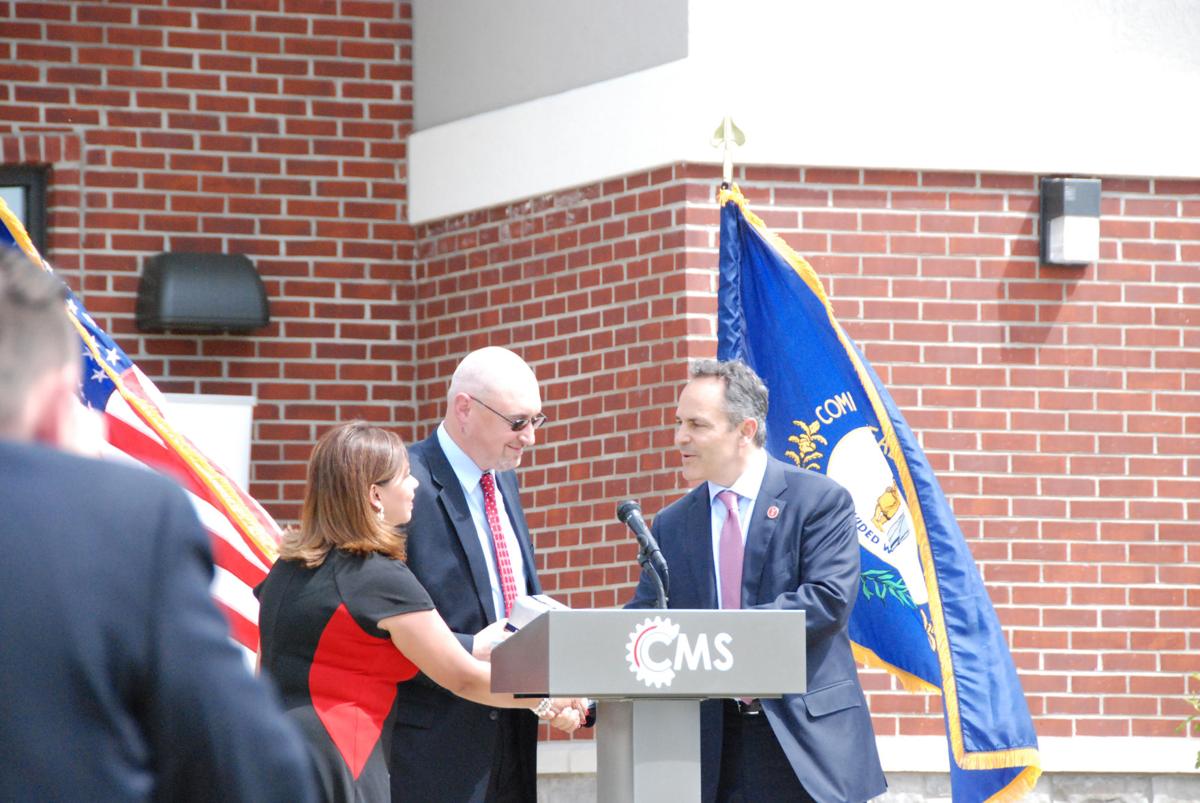 The new facility for a Pulaski-based business can be seen either as the embodiment of the American Dream — as declared by Governor Matt Bevin — or the next step for a business that was originally a gamble taken by an out-of-work farmer with a need to support his family — as explained by CMS founder Chris Daniels. It really depends on which side of the vision you're on.
Daniels called the new facility for Camtech Manufacturing Solutions "a $2.8 million investment, designed specifically for Camtech." Both the building and the business were on display for the public Monday during a ribbon-cutting ceremony held in honor of the eighth anniversary of CMS's creation.
Daniels, originally a farmer from Science Hill, told the crowd of his experience of finding himself out of a job during the recession of 2008, after having managed a tool and die shop for 10 years.
"I didn't have too many choices, but what I did have was a belief that I'd grown up with on the farm — that hard work would get me out of the hole I was in."
That hard work has paid off in the expansion of a business that has grown to employ 20 people.
And the business hasn't stopped growing, according to Bevin. "They're already bursting at the seams. They're already, literally, running out of capacity to continue to do what [Daniels'] dream led him to start eight years ago. That is the American Dream," said Bevin...
Read the full story in Commonwealth Journal at https://goo.gl/7ToZVy
---