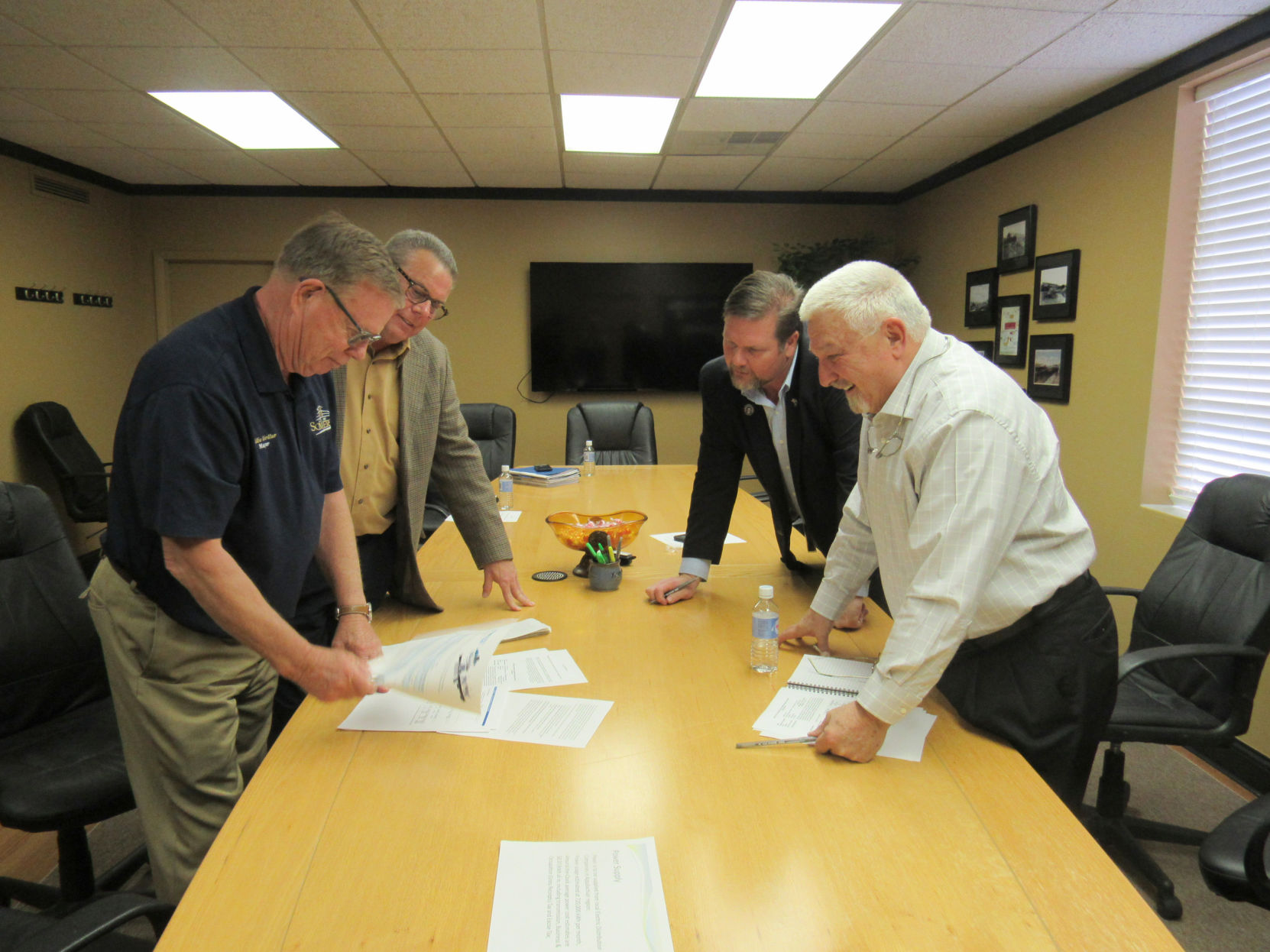 City, county and industrial recruitment officials are celebrating confirmation this week that a GTL (gas to liquid) plant will locate its corporate headquarters and initial manufacturing operation in Somerset. The plant is unique. There are only three in the world and the Somerset plant will be the only one in the United States.
A subsidiary of Extiel-GPG, LLC, Extiel-Advantage Somerset 1 LLC will use a technology to convert natural gas into high-value, full-synthetic waxes, base oils and solvents. The proposed plant will be a down-size version of a large-scale GTL plant design and will produce 250 barrels per day of ultra-clean synthetic fuel products, waxes and industrial hydrogen, according to Martin Shearer, executive director, Somerset-Pulaski County Development Foundation. Construction of the plant is expected to begin late this year and operations will start in 2020.
The company plans to invest $75 million in land, building and equipment and create 30-35 jobs in Phase 1, and within four years, a $150 million expansion in Phase 2 will create 60 new jobs. Salaries will range from $35,000 to $100,000.
The plant will be located on a 23-acre site off Thoroughbred Drive near Somerset Rail Park and adjacent to the former Crane Company building. Somerset Mayor Eddie Girdler said infrastructure is in place for natural gas, electricity, water and sewer for Phase 1, but for Phase 2 a natural gas pipeline will have to be built from the West Somerset area, along Ky. 914 and through Ferguson to serve the plant...
---
Read the full story here : Commonwealth Journal