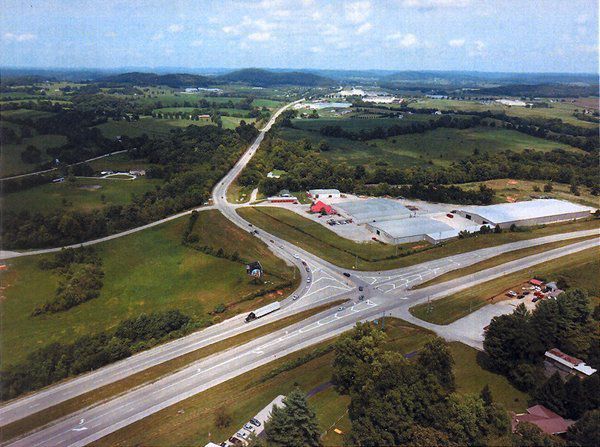 "A lot of work has gone into this ... it's a good deal!"
State Representative Tommy Turner was reacting to approval Thursday of $25 million in federal funds to create a cloverleaf intersection at Ky. 80 and Ky. 461, and four-lane Ky. 461 north to within 100 feet of Buck Creek bridge.
Turner said earlier this year he managed to get $22 million in state money in the Transportation Cabinet's budget to build the cloverleaf interchange and he has been waiting for the federal money to widen Ky. 461.
The current interchange with its poor sight distances, is the site of numerous accidents Two-lane 461 serves the Valley Oak industrial and technological complexes and about 4 million tourists a year headed to Lake Cumberland.
Senate Majority Leader Mitch McConnell and U.S. Rep. Harold "Hal" Rogers said the $25 million came from the U.S. Department of Transportation's "Better Utilizing Investments to Leverage Development" (BUILD) grant program.
Turner said work on the project should begin almost immediately. "I expect the Transportation Cabinet will get out there and start (core) drilling," Turner said earlier he wants the project completed in two years...
Read the rest of the article by clicking here.
---