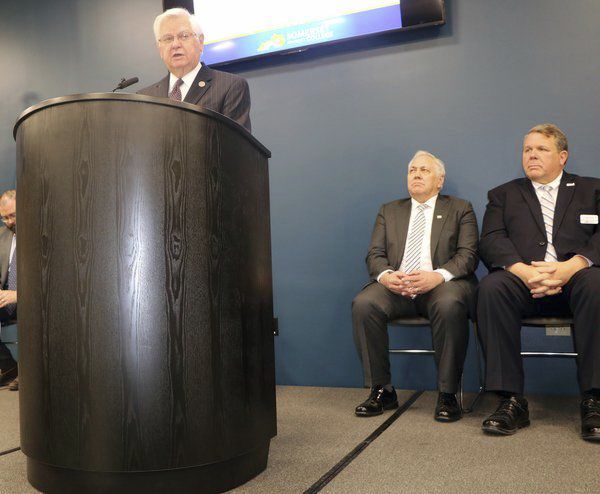 Somerset, welcome to the age of the "multi-versity."
That's how U.S. Rep. Hal Rogers described the forthcoming University Center of Southern Kentucky, which will open to students in the fall of 2019, allowing the opportunity to stay right here in Pulaski County and still pursue a four-year degree from a major university in the Commonwealth.
"It's upon us, it's here, you're a part of it, and you're going to benefit from it," said U.S. Rep. Hal Rogers of Somerset.
The campus of Somerset Community College will play host to the University Center of Southern Kentucky (UCSK), which was officially announced Monday morning at SCC, with Rogers and other area notables on hand -- including Kentucky Community and Technical College System President Dr. Jay Box, SCC President Dr. Carey Castle, new UCSK Founder's Club chair Bill Turpen, and others -- to explain the significant development.
"Instead of a uni-versity, we're calling this center a multi-versity, because students will be able to choose which university offers the best degree for their career path without leaving Somerset," said Rogers. "Opening new doors of opportunity for education here at home is a key factor to ending the out-migration of our best and brightest students."
Read the rest of the article by clicking here.
---